This military grade rim Brush Hero was designed to be the BEST wheel brush ever. We were delighted to find that Brush Hero works wonders on just about ANY tough mess! Brush Hero spins with an impressive amount of torque, and works with any standard garden hose. IT'S NOT MEANT TO SPIN FAST! 
360 WHEEL BRUSH HERO
Check out this facebook page! It is going viral !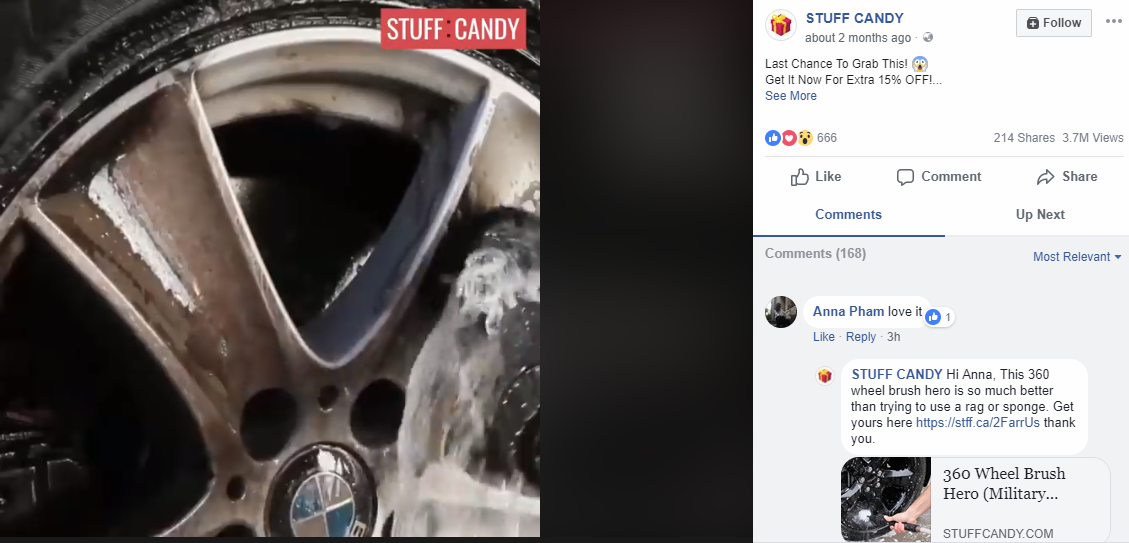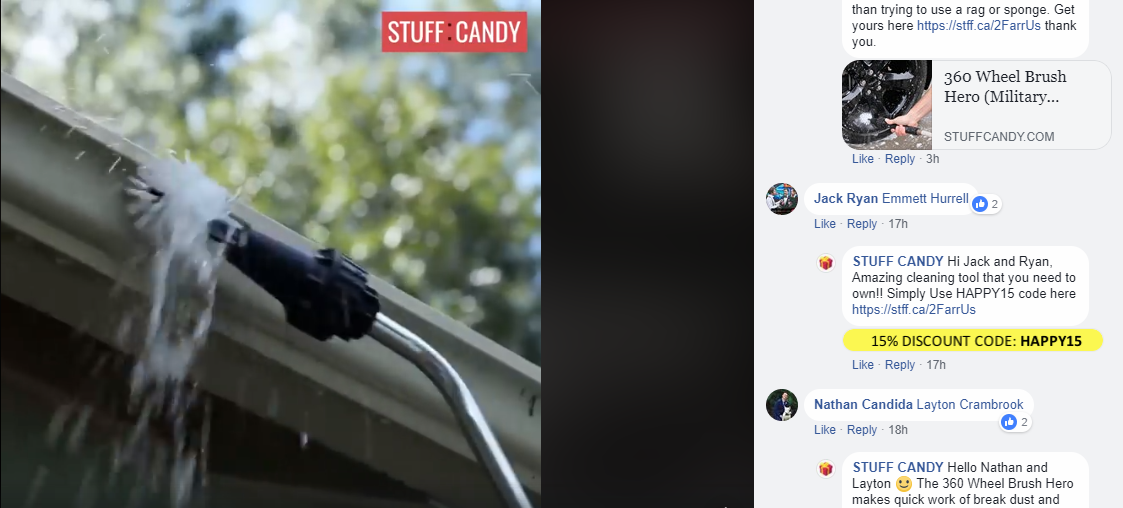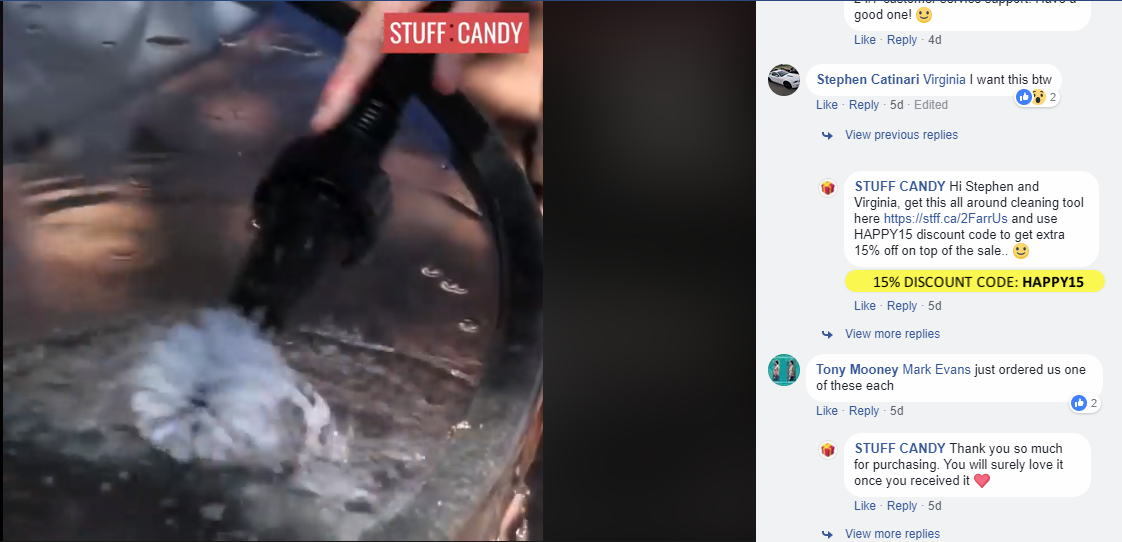 Follow the steps outlined below to create your store and start selling this product:
Step 1: Create your own turnkey web store under "Creative Ideas" and import this product and other relevant products to your store. Click here. Your product page would look similar to this.
Step 2: Download the following video using clipconverter.cc and upload it to your own youtube account/channel:
Step 3: Create a facebook page with a story line surrounding this product using www.business.facebook.com.
Step 4: Create a facebook post similar to the one outlined above using the video you have just uploaded and insert the your own product page link of this product in the post. It is advisable to set up a discount for this product and announce it on your post. You can also give a time limited offer.
Step 5: Create a facebook advertisement on www.business.facebook.com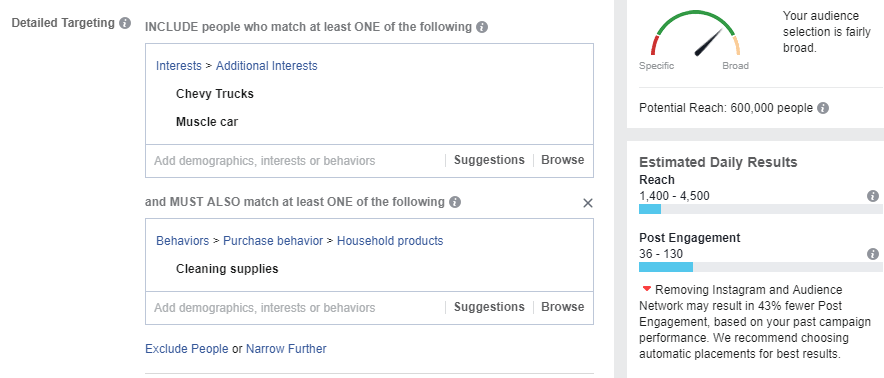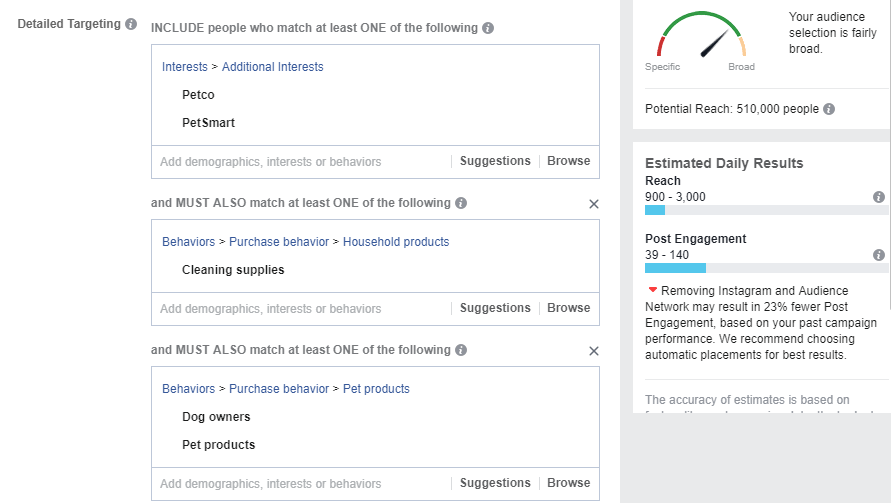 Note: You can target as many similar key word as possible by always limit your target audience within the size of 350K to 500K if you are targeting people who lives in the US. Your daily advertising budget should not exceed $10 for the start.
Step 6: Remember to edit the "placement" by only keeping the "feeds" if you wish to reduce your advertising cost.
Start Selling this product today by adding it to your turnkey store!